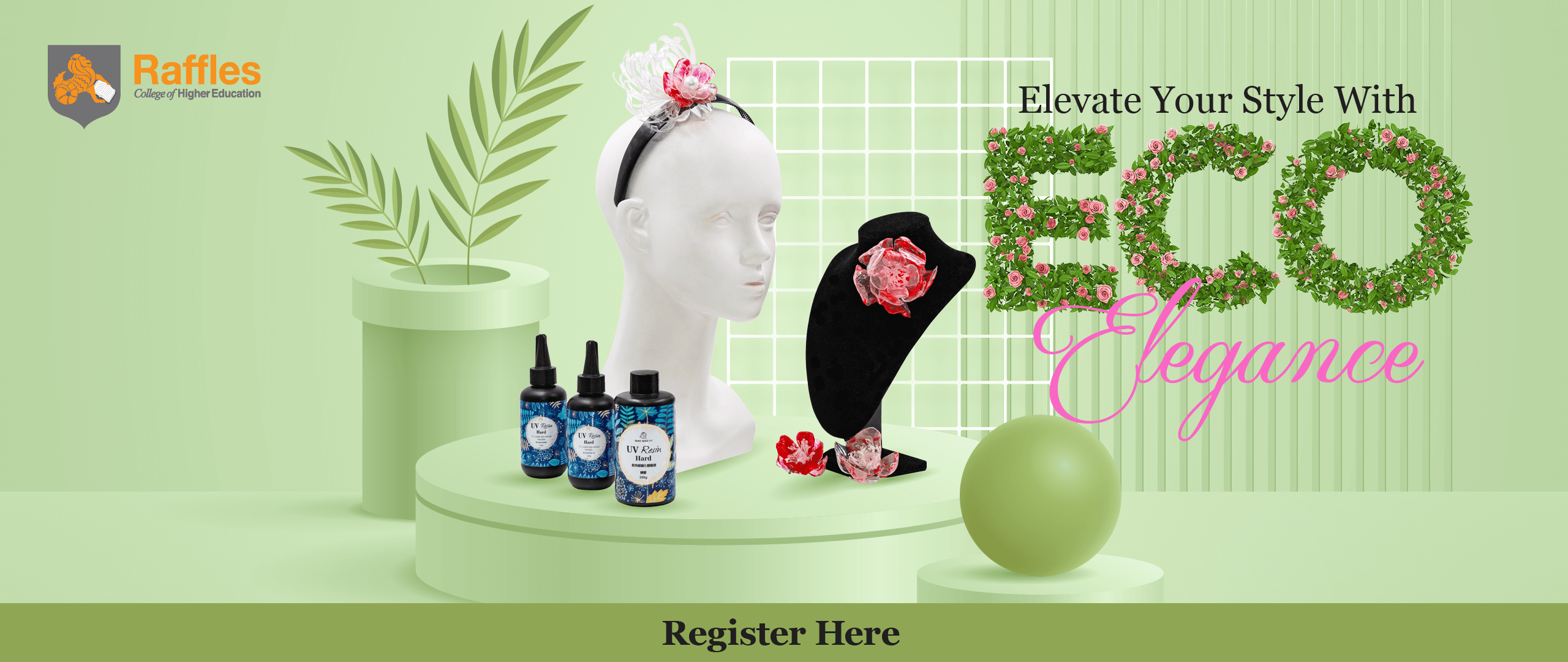 Registration is now CLOSED! Do keep an eye out on our social media platforms for any updates on our upcoming workshops!
Join us in using sustainable materials to design a complimentary jewellery piece that SHINES
Let your personality and style SHINE through the complimentary necklace that you DESIGN and CREATE out of sustainable materials at Raffles Jewellery Design Workshop!
FREE Admission                                                   
Saturday, 14 October 2023
10 AM – 1 PM
111 Somerset, Level 15-22, Raffles College of Higher Education
Lunch will be provided.
Workshop Highlights:
1.      Dive into the world of sustainable materials, including recycled gems, and embrace responsible sourcing.
2.      Learn to infuse sustainability into your jewellery design.
3.      Acquire invaluable jewellery design skills while integrating eco-friendly principles into your artistic expressions.
4.      Express your unique style, creating statement necklaces that resonate with your inner creativity and values.
5.      Receive an exclusive Certificate of Participation from Raffles College of Higher Education
Don't miss this chance to sparkle with sustainable elegance! 
Check out what Raffles Jewellery Design has to offer!