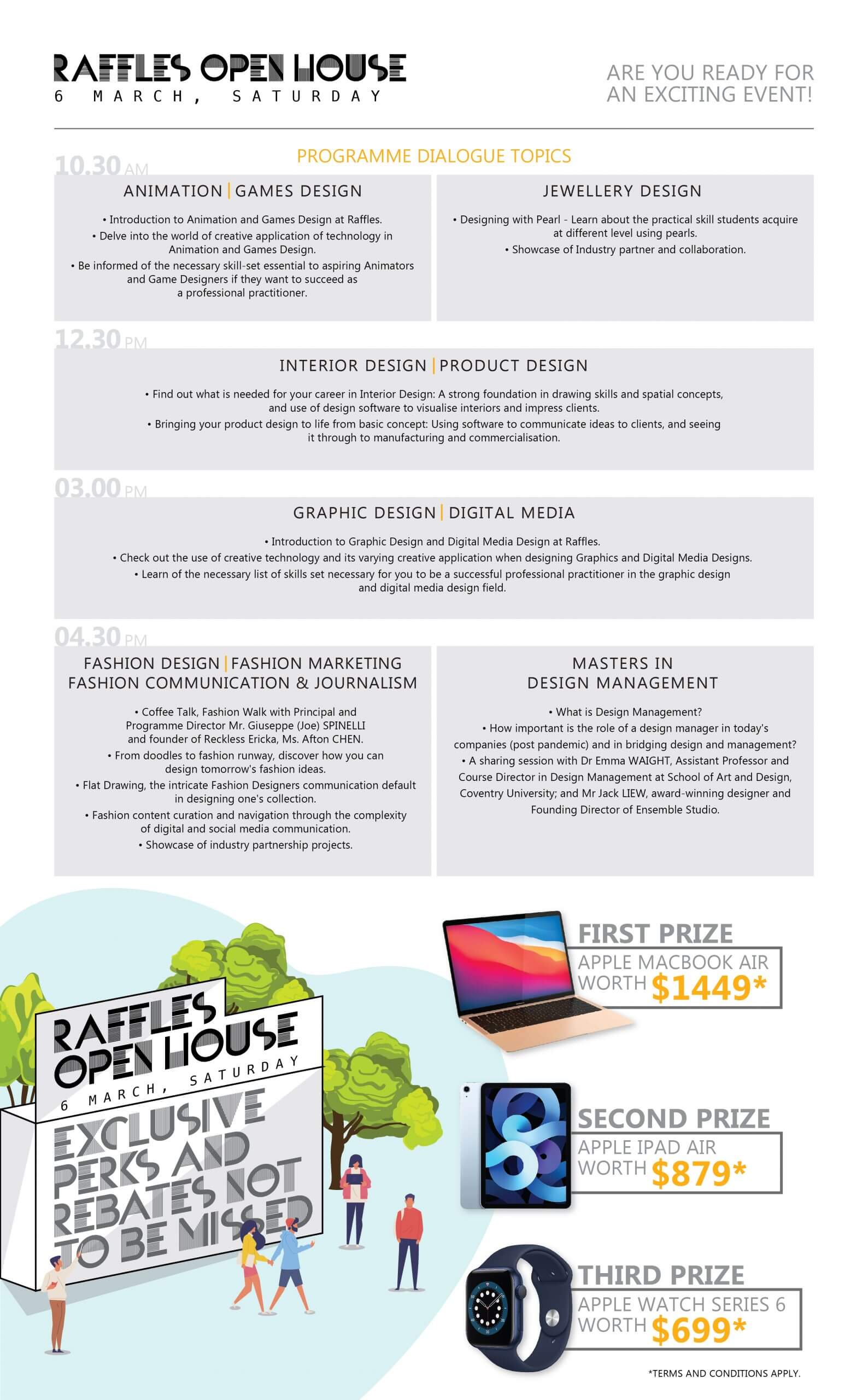 What to expect at the Online Open House 2021?
Raffles Online Open House 2021 explores the various design disciplines that Raffles College of Higher Education has to offer. Connecting deeply passionate aspiring designers crave a unique, personalized, boutique, and exclusive hands-on design learning experience. With a hands-on learning approach and experienced mentors, studying at Raffles College of Higher Education has never been more fulfilling!
For the day, choose your desired design discipline and be dazzled by our Creative Practitioners sharing about the curriculum, class setting, teaching style, industrial collaborations and the many potential competitions you could stand to win! Participate in exciting online interactions between you and Raffles Creative Practitioners at the respective courses' Sharing Sessions. 
From learning how to make effective manufacturing processes decisions from Product Design courses to making flamboyant unique personalized collections in Fashion Design or Jewellery Design courses, you will have the opportunity to express yourself in your unique designs.
Raffles College of Higher Education boast of more than 30 years history in design education here in Singapore. Coupled with small class sizes, our ensemble of industry leaders and creative practitioners will ensure that you have the best guidance towards achieving your success by design.
In addition, our friendly Education Consultants will be available to guide you through admissions as well as to answer any queries you may have regarding our courses.
Raffles Virtual Guided School Tour
Read about our Partner University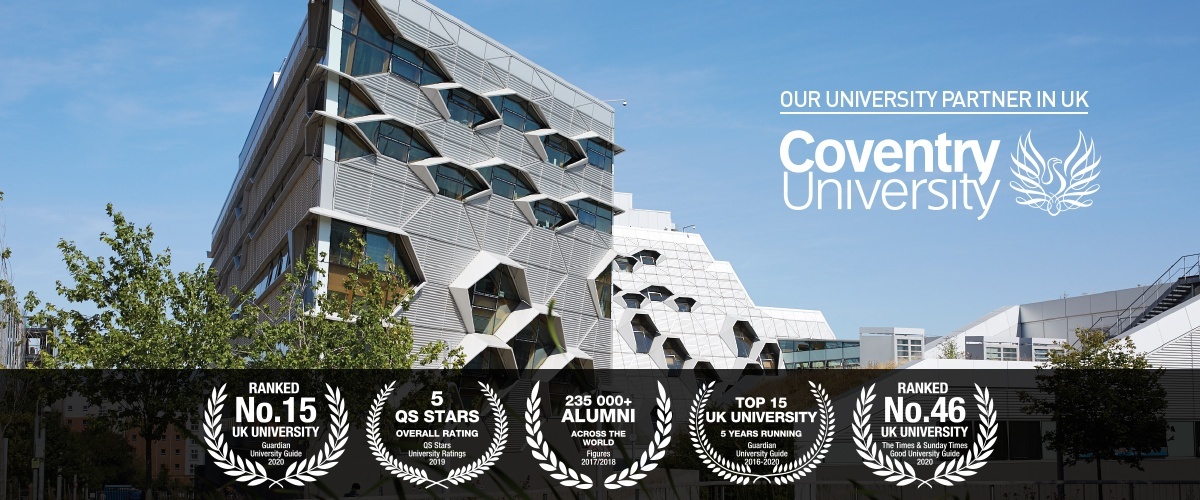 Founded by entrepreneurs and industrialists as the Coventry School of Design in 1843, and in 2018 celebrated 175 years, Coventry University is a dynamic and outward-looking institution with a tradition of teaching excellence, impactful research and bold international partnerships. The university has established a robust reputation for pushing the boundaries of higher education regionally, nationally and across the world.
Through Coventry's worldwide network of collaborators in academia and industry, the 50,000 learners studying its degrees in different countries enjoy access to global opportunities which ensure their employment prospects are enhanced.
In recent years Coventry's student satisfaction levels and teaching quality have been rated amongst the best in the UK, which has contributed to impressive rises in every major university league table and a gold rating in the UK government's Teaching Excellence Framework (TEF).
Coventry ranks 15th in the UK in the Guardian University Guide 2020. It also earned the title 'University of the Year for Student Experience' in the 2019 Times and Sunday Times Good University Guide; the guide describes it as "one of the most innovative modern universities, bold with its vision of what the 21st century student experience should be".