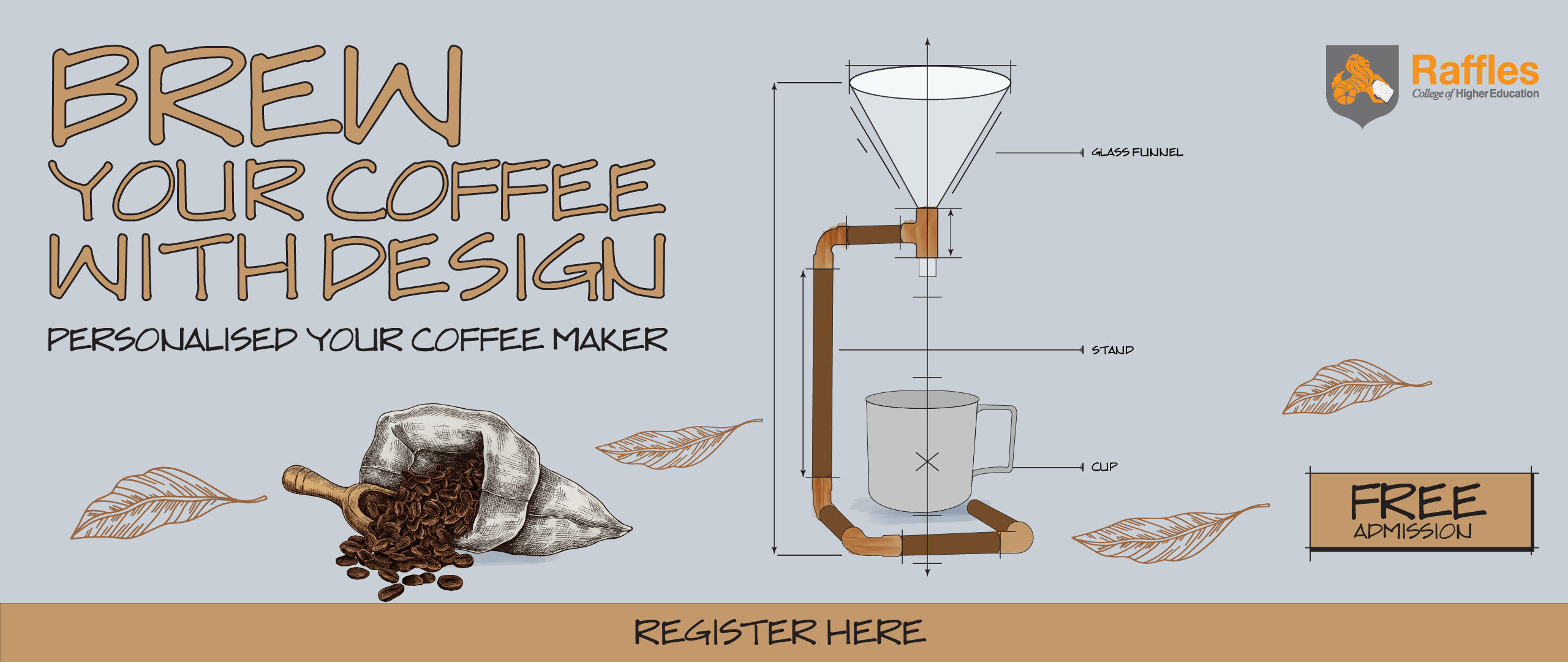 FREE Admission
Saturday, 18 November 2023
10 AM – 1 PM
111 Somerset, Level 15-22, Raffles College of Higher Education
Refreshments will be provided.
Workshop Highlights:
Expert Guidance: To learn the fundamentals of product design from our very own Programme Director, Hector Arturo Salazar, who brings a wealth of knowledge and experience to guide us through the creative process.
Hands-On Experience: To craft your personalized coffee maker from design to prototyping, gaining practical skills in product development, prototyping, and assembly.
Material Exploration: To explore various design principles, a variety of materials, and mechanisms to understand how they impact the functionality and aesthetics of coffee makers.
Creative Freedom: To tap into your inner designer and create a coffee maker that reflects your unique style and preferences. This workshop encourages creative thinking and problem-solving.
Inclusive Experience: This workshop is suitable for individuals at all levels, from beginners to coffee aficionados. No prior design experience is required; all you need is enthusiasm and a love for coffee.
Certificate of Participation: Participants will receive a Certificate of Participation to recognise your design talent.
Hurry! Secure your spot today and let's brew some creativity together! 

Check out what Raffles Product Design has to offer!