American Standard Design Awards (ASDA) 2023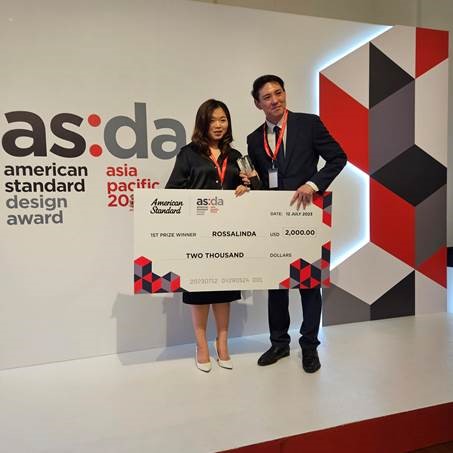 Raffles Interior Designers wins at ASDA 2023
Celebrating Success by Design! Raffles Interior Designers, Rossalinda and Beverly WINSOR, have soared to victory at the prestigious American Standard Design Award (ASDA) 2023!
Raffles Interior Designer Rossalinda took the crown as the National Winner of Singapore, while Raffles Interior Designer Beverly WINSOR emerged as First Runner-up.
To view their works on ASDA's website click https://asda.americanstandard-apac.com/winners-2023 .
Congratulations to Rosslinda and Beverly!
Uncover your potential. Enroll with Raffles today!
For more about American Standard visit here.
For more about American Standard Design Awards visit here.