2021 Coventry University Global Challenge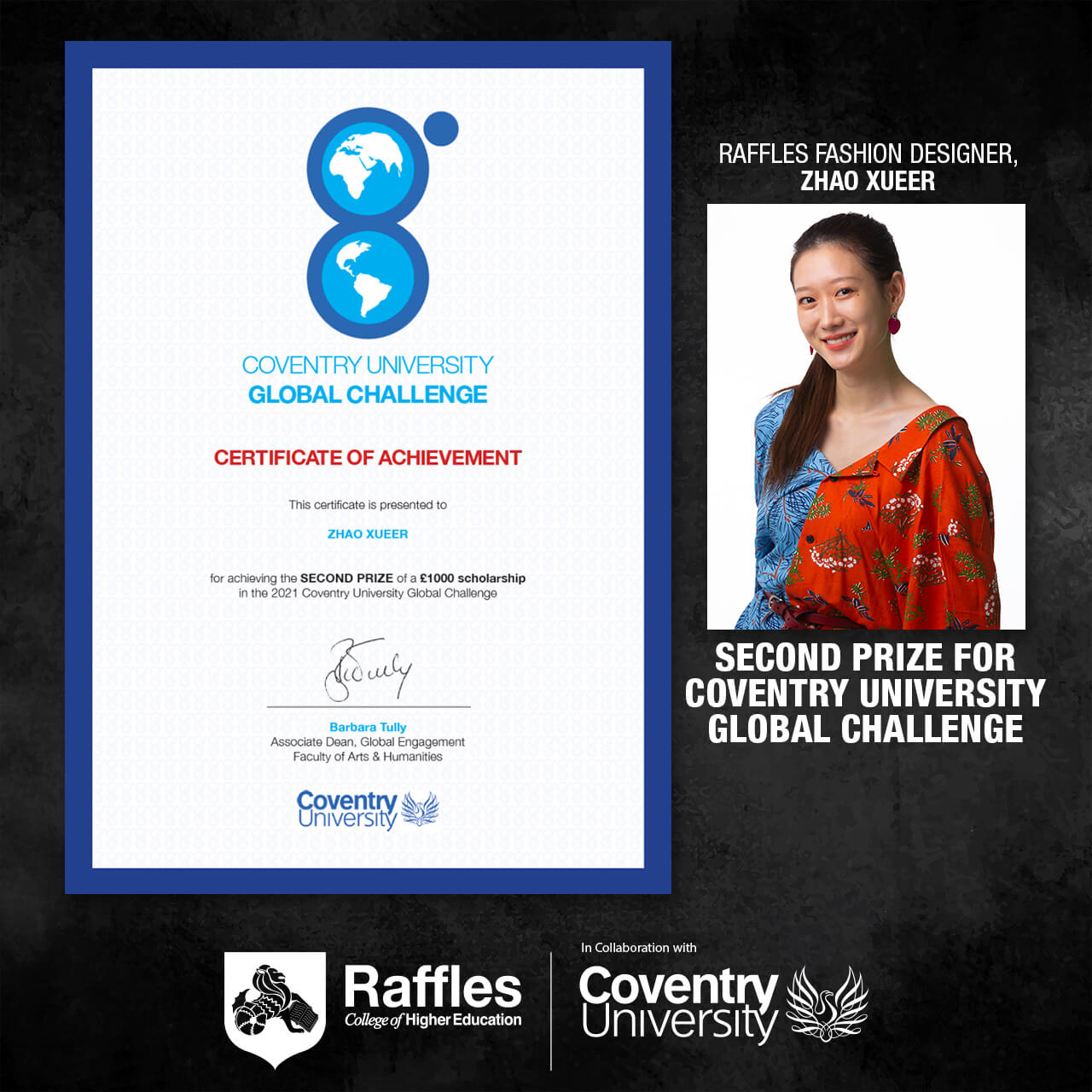 Raffles Fashion Designer ZHAO Xueer wins 2nd prize at Coventry University Global Challenge 2021
2021 Coventry University Global Challenge
Congratulations to Raffles Fashion Designer ZHAO Xueer, BA (Hon) in Fashion, Class of 2020 for winning the 2nd Prize in the 2021 Coventry University Global Challenge.
Xueer's fashion collection is her imagination of what people would wear in 50 years' time. She created the looks based on the three environment issues which mankind will face in areas of water, air, and waste management. She hopes her designs will educate people about the future we are going to live in, and the apparels that one should wear with these environmental conditions in mind.
Coventry has been awarded the status of 2021 UK City of Culture, and as part of the celebrations, Coventry University has launched a Faculty of Arts & Humanities competition exclusively for students at their partner institutions. Inspired by the City of Culture award and as they look to the city's future, Raffles Designers had the opportunity to make creative responses to the United Nation's 11th Sustainable Development Goal: 'Sustainable Cities'.
Uncover your potential. Enroll with Raffles today!
View Xueer's works on the 2o21 Coventry Degree Show here.
Attend the 2021 Coventry Degree Show here.