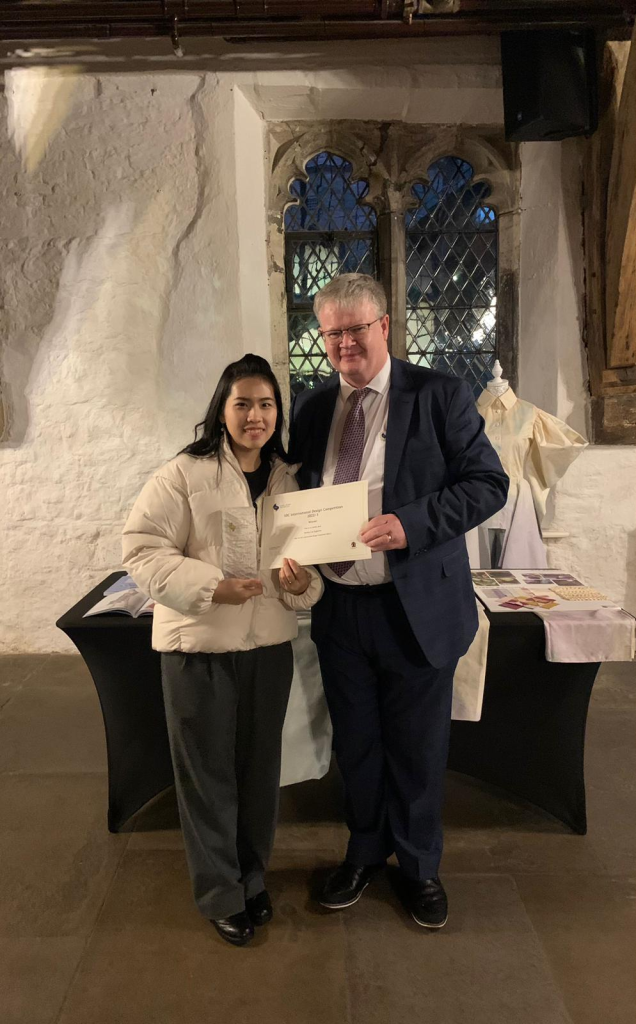 Raffles Fashion Designer Verina LIE wins SDC International Design Competition 2022/23
The SDC International Design Competition is renowned for bringing together students, researchers, industry professionals, and designers from around the world to give undergraduate students a platform to showcase their creativity and vision on an international scale.
The theme for 2022/23 is 'Colour For Good – for Planet and People'.
The College is proud to announced that Raffles Fashion Designer, Verina LIE won both the Singapore Regional Heats and International Competition.
She was in York, United Kingdom on 17 November 2023 to exhibit her winning design, and attend the award ceremony to receive her award in person.
Congratulations to Verina for her outstanding achievement!
Uncover your potential. Enroll with Raffles today!
For more about the Society of Dyers and Colourists visit here. 
To more about SDC International Design Competition 2022/23 here.