Fashion The Change 2023 Exhibition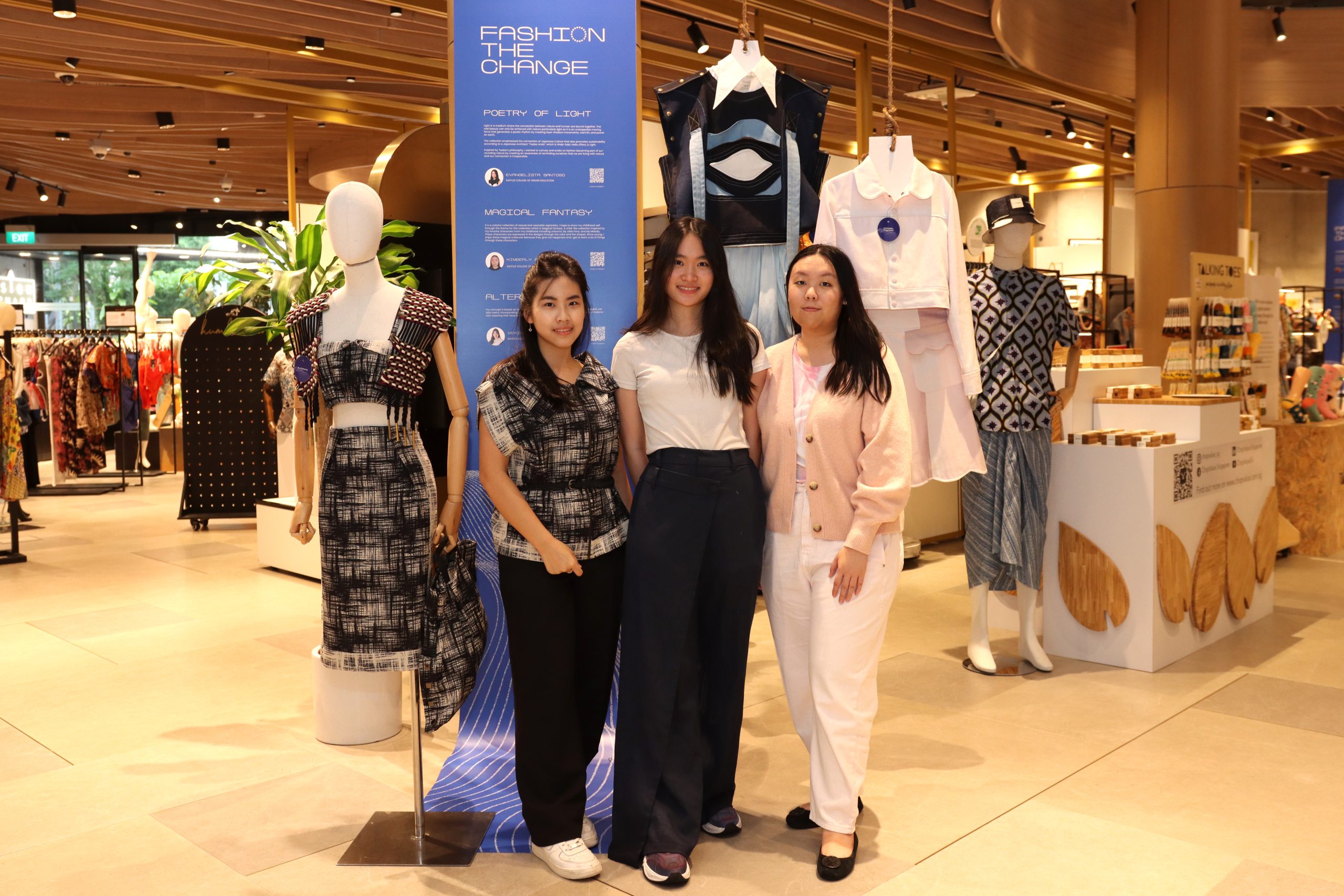 Fashion The Change 2023 Exhibition by Singapore Fashion Council (SFC)
This exhibition features 3 Raffles Fashion Designers, Evangelista SANTOSO, Kimberly Eunike GOSAL and Verina LIE.
In her design, Evangelista explores the use of natural indigo dyes with designs that were inspired by the Japanese philosophy of Wabi-Sabi and the works of famed architect Tado Ando.
Kimberly took inspiration from her favourite characters from My Little Pony and My Melody, and with that, the idea was expressed in her designs with a range of natural dyes developed from food waste.
Verina's design was created through zero or minimal waste pattern-cutting methods to eliminate any unnecessary wastage of materials.
Uncover your potential. Enroll with Raffles today!
For more about GoGreen Singapore visit here.
To visit Singapore Fashion Council click here.
For more about Design Orchard visit here.