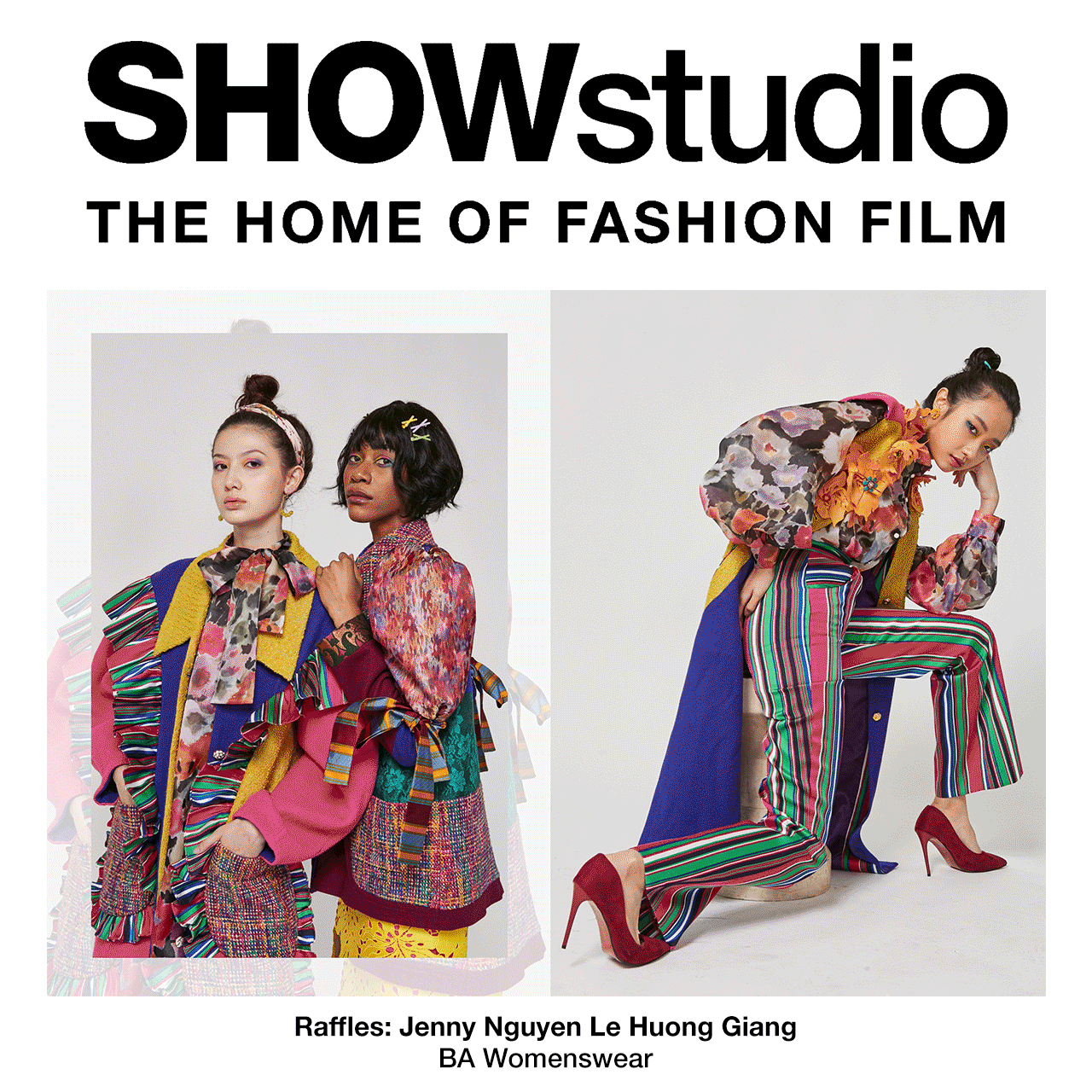 Raffles Fashion Designers featured at SHOWStudio 2021: Fashion Design International Submission
SHOWStudio's Class of 2021
Congratulate Raffles Fashion Designers Gemma Wu Puishan, Jenny Nguyen Le Huong Giang, and Novia Isnaini for their designs to be featured under the "Fashion Design International Submissions!
SHOWstudio is an award-winning fashion website, founded and directed by Nick Knight, that has consistently pushed the boundaries of communicating fashion online. (About, showstudio.com)
Raffles College of Higher Education is proud to represent Singapore as the ONLY college from Asia to be featured on SHOWStudio, amongst other institutions from the like of Belgium, USA, South Africa, Italy, Canada, Isreal, France and the UK.
Raffles design education focuses on industry experiences like these to keep designers up to date on the latest in fashion trends or latest in technology used to design.
Uncover your potential. Enroll with Raffles today!
View Raffles Fashion Designers' design on SHOWStudio Class of 2021 here.
Check out SHOWStudio here.