Raffles X RISIS 2020 Jewellery Design Collaboration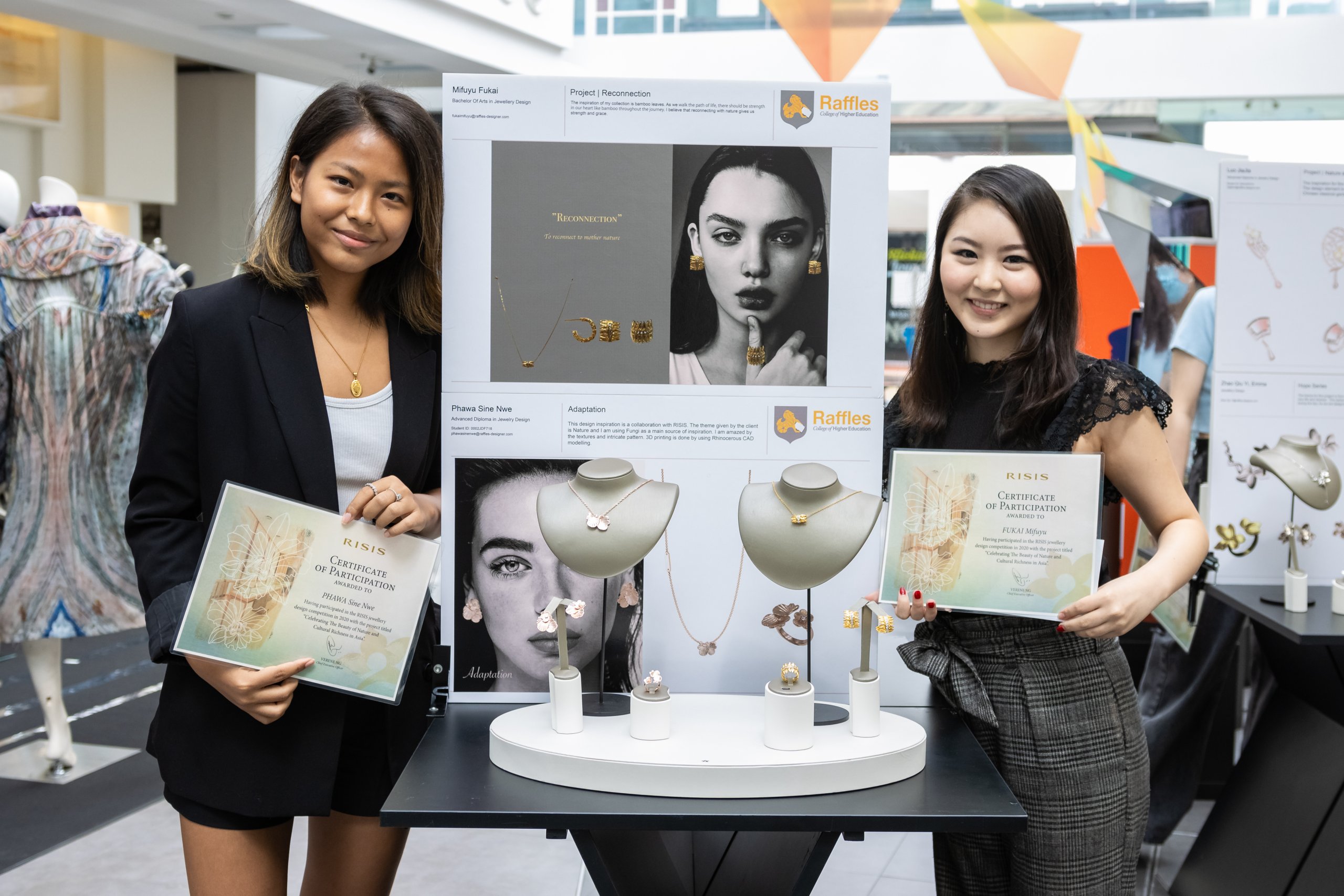 Raffles Jewellery Designers Phawa Sine Nwe & Mifuyu Fukai wins RISIS Jewellery Design Collaboration 2020
Raffles x RISIS Jewellery Design Collaboration 2020
Raffles Singapore is honoured to partner with @risisofficial to direct Raffles Jewellery Designers to design collections of jewellery that showcase the different facets of Singaporean culture. The theme for this design challenge is "Celebrating the Beauty of Nature and Cultural Richness in Asia, a reflection of RISIS's core identity".
9 participating Raffles Jewellery Designers presented their design prototypes to Ms Verene NG, CEO of RISIS and her team to compete for the opportunity to commercialise their designs. The designers are:
Miguyu FUKAI
Sarah Sophia
Teresa Pavita MAHARANI
Sari Intan Rumiris
WANG Xun Ting
LUO Jia Jia
LIN Yu Shang
TAN Bei Xin
Phawa Sine Nwe
Congratulations to our two winners, #RafflesJewelleryDesigners Mifuyu FUKAI and Phawa Sine Nwe on winning this design challenge.
Mifuyu's winning design titled "Reconnection".
Her design inspiration includes "resonating with the belief of reconnecting with Mother Nature, bamboo leaves was used as the collection's central inspiration for it represents strength and grace. Exquisite detailing makes each sophisticated piece a true standout."
Phawa Sine Nwe's winning design titled "Adaptation"
"Adaptation". Inspired by nature, specifically the eukaryotic organisms (commonly known as fungi), her designs have interesting textures and patterns mimicking the underside of the fungi cap. The collection was plated in rose gold to exude alluring femininity.
Uncover your potential. Enroll with Raffles today!
View Midori Collection here.
Visit RISIS Singapore here.