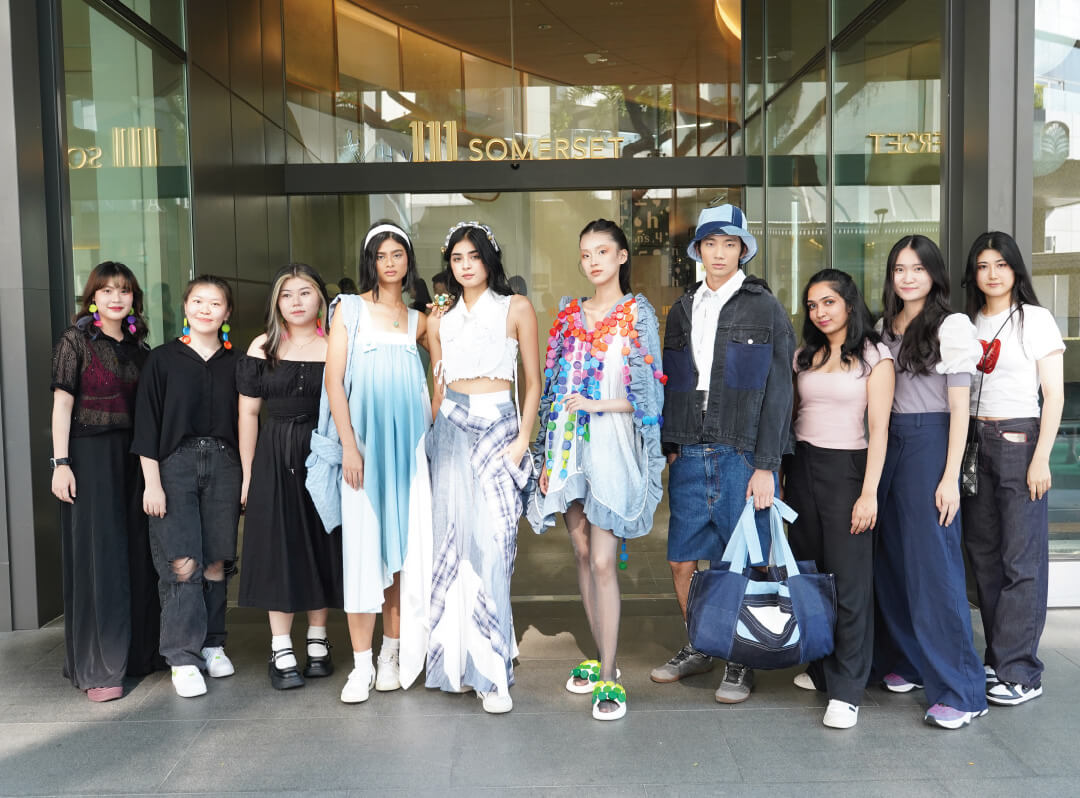 Youth Eco Arts Festival 2023 – Featuring Raffles Fashion Designers and Interior Designers
Our Raffles Fashion and Jewellery Designers transformed textile waste collected from
CLOOP
's textile bin located at 111 Somerset into fashionable wear with functional designs!
These eco-friendly designs were on display at Level 1 of
111 Somerset
during the event.
Featured Raffles Designers:
CHEA Srey Neath
CHIKA Orshi Hermawan
Evangelista SANTOSO
NGUYEN Thi Hong Hac
Priyanka Anand PATEL
Sonpavarapong Sasipim
ZHANG Yiqi
Besides the sustainable fashion collection designed for the Singapore Youth Eco Arts Festival (SYEAF), Raffles Interior Designers are also doing their part to promote sustainability through their If you've already explored our eco-friendly fashion designs, why not immerse yourself in our Eco Arts installation exhibition at Somerset Youth Park to generate greater public awareness., which was designed by our amazing Raffles Interior Designers.


Experience the seamless integration of creativity and sustainability created by these skilled Raffles Interior Designers, who use recycled materials to create breathtaking interpretations of nature's four elements: water, earth, fire, and wind.
1. "The Globe of 4 Elements" by Raffles Interior Designers, Lukito Melissa LUKITO and DING Xinyi.
2. "Element Fusion" by Raffles Interior Designers, LONG Sreypin, Salim Jordan SALIM, PUA Wei Wen Ivan, and HO Chiau Wun Fiolyn.
Uncover your potential. Enroll with Raffles today!
Read about it on 8World from here.
Follow YEAF on Instagram here.
For more about the event on *Scape visit here.