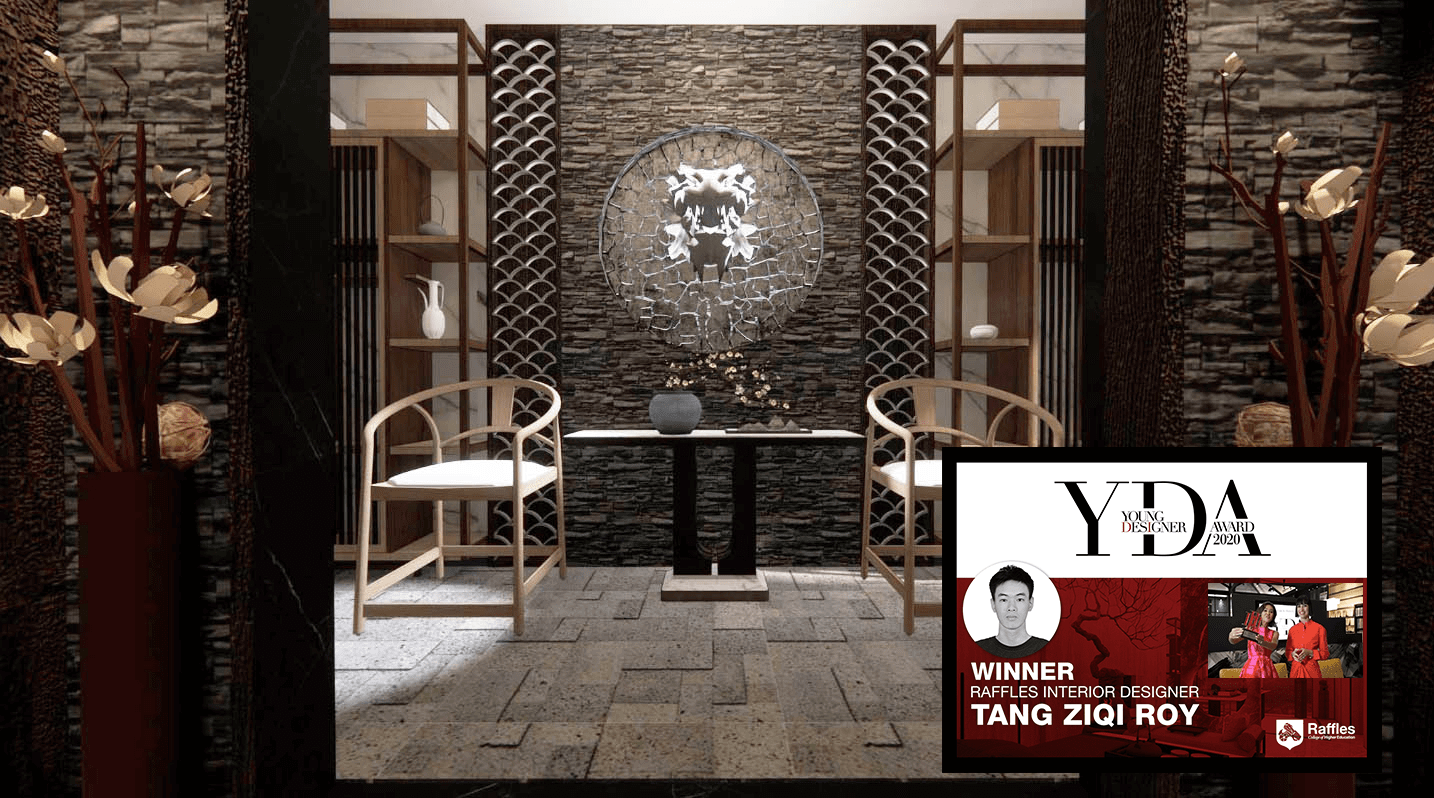 Raffles Interior Designer, Roy Tang, won Design Intervention's Young Designer Award (YDA) 2020
Congratulations to Raffles Interior Designer, Tang ZiQi Roy, for winning Design Intervention's Young Designer Award 2020.
The oriental modern residential philosophy behind the winning design of "Neoteric Oriental Residence" was interpreted using simple decoration against the black-and-white background, achieving a balance between complicated and exquisite decoration.
Catch the announcement of the YDA 2020 on the organiser, Design Intervention's Instagram at https://www.instagram.com/p/CKk_6IUp5ww/
Uncover your potential. Enroll with Raffles today!