Singapore Interior Design Awards 2020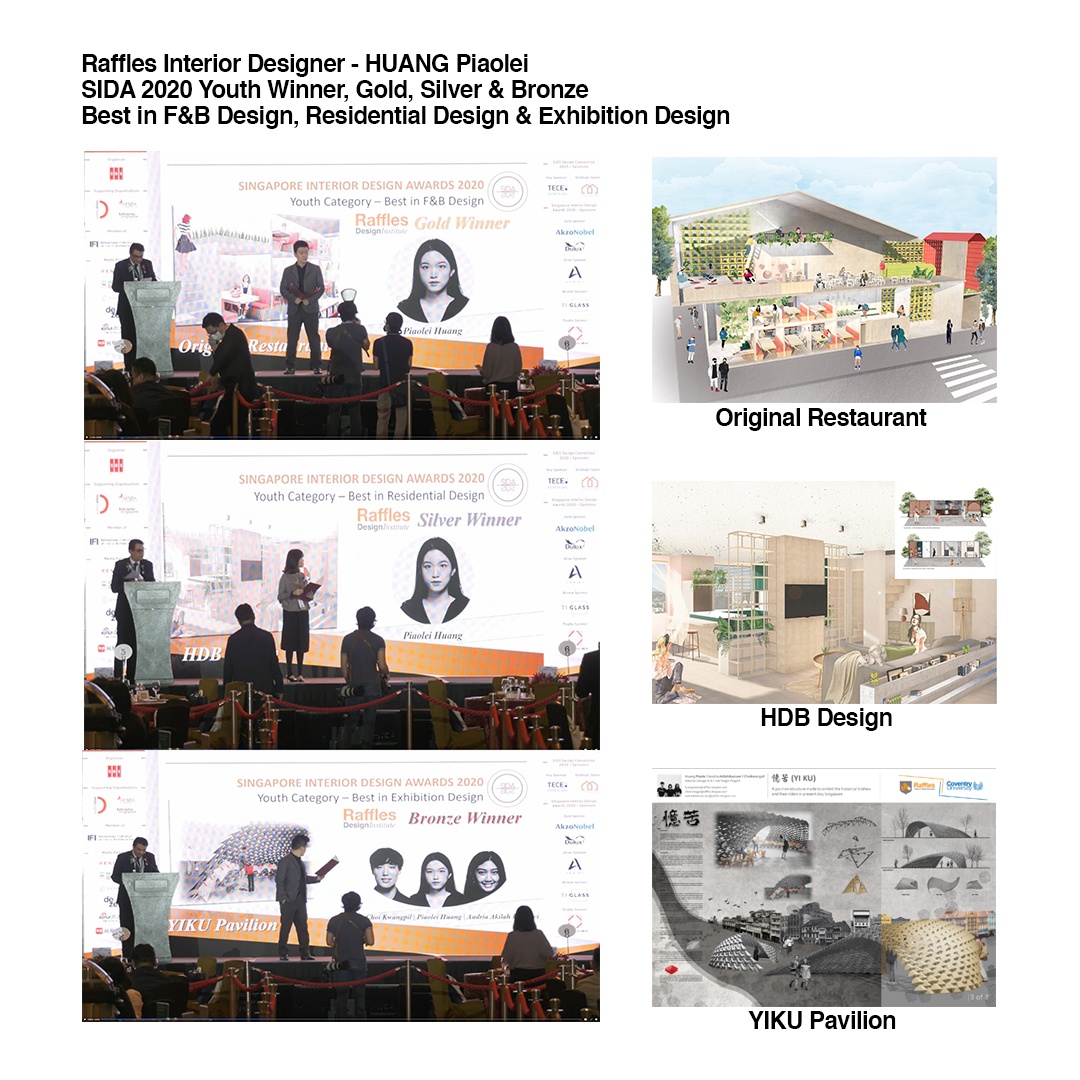 Singapore Interior Design Awards (SIDA) Competition 2020
SIDA is the only leading interior design awards programme in Singapore to be recognised and endorsed by the International Federation of Interior Architects/Designers (IFI) and the Design Singapore Council (DSG) and it aims to elevate the standards and profiles of interior designers regionally and around the globe. In total, @Raffles Singapore Interior Design faculty bagged a total of 1 Gold, 5 Silver, 2 Bronze and 2 Honorary awards! 
From 3 Jan – 7 Jan, we present to you the works of our Raffles Interior Designers who took part in SIDA and have graduated in 2020. 
Silver – Best in Exhibition Design 
The crossing from past to present pavilion 
Showcasing the journey of boat dwellers of Singapore riverside 
Lee Chaeyun, Hong Poo Quar, Tran Hieu Nguyen, Sahanika De Silva 
Bronze – Best in Exhibition Design 
YIKU Pavilion 
A pavilion structure made to exhibit the local trishaw and their riders in present day Singapore 
Huang Piaolei, Choi KwangPil, Audria Akilah Basnawi 
Uncover your potential. Enrol with Raffles today!