INTR3PIDE Street Wear Popup at 111 Somerset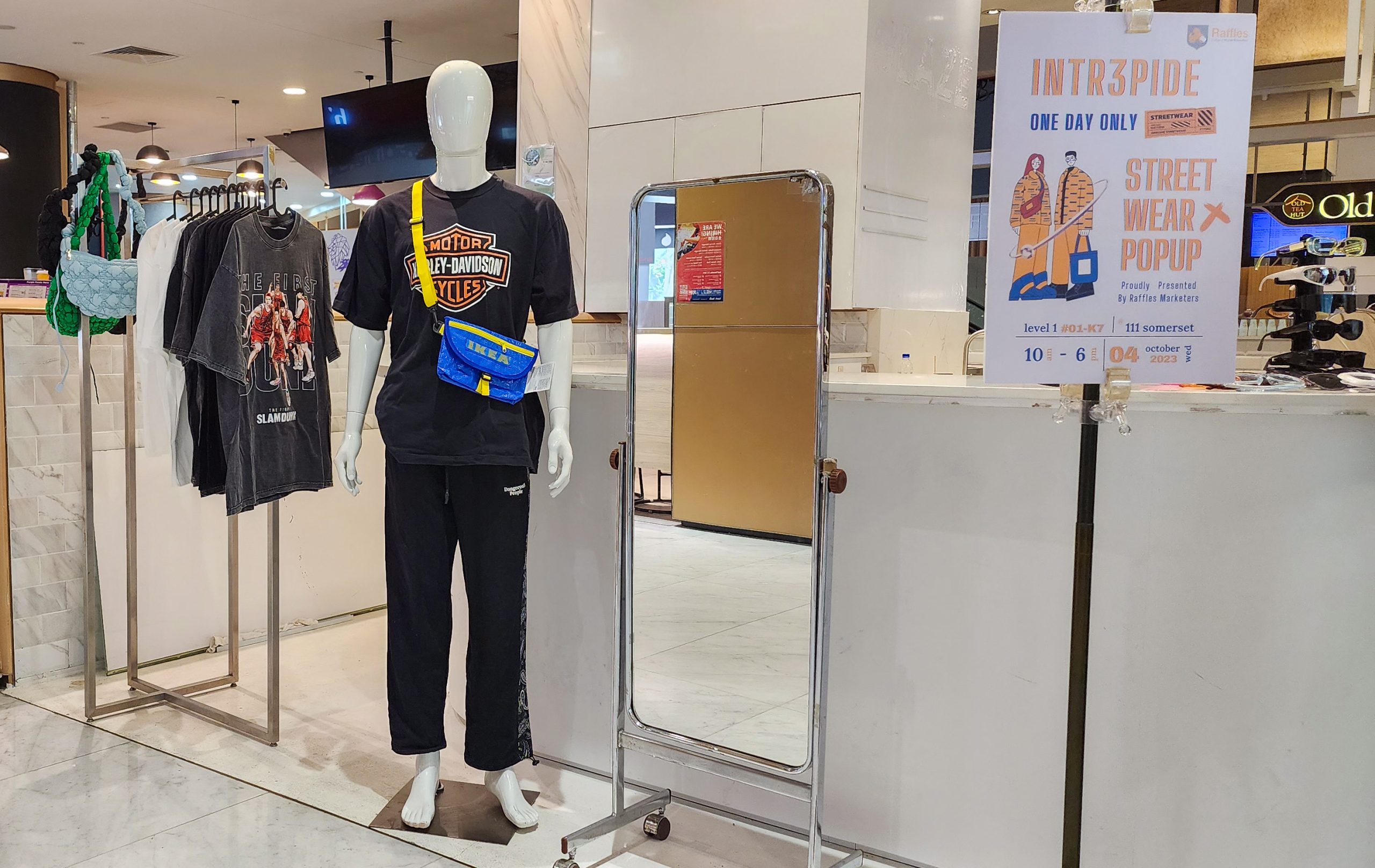 INTR3PIDE Street Wear Popup by Raffles Fashion Marketers
Pop-up store, Intr3pide, was operated by Raffles Fashion Marketers Celine HALIM, IM Lyeur, and ZHOU Bo Xiang, at 111 Somerset on 4th – 5th October 2023. The theme of the pop-up was based on the students' extraordinary quest to revolutionize street-style fashion as business owners!|
As part of the Global Supply Chain Management module, the key learning outcomes were honing their trend forecasting, product sourcing, negotiation, and retail management skills and hands-on experience in providing good customer service throughout the two-day pop-up event.
Uncover your potential. Enroll with Raffles today!
Learn more about studying International Fashion Business at Raffles here.
For more about 111 Somerset visit here.