Shepard Fairey: Evolution – The Future is Unwritten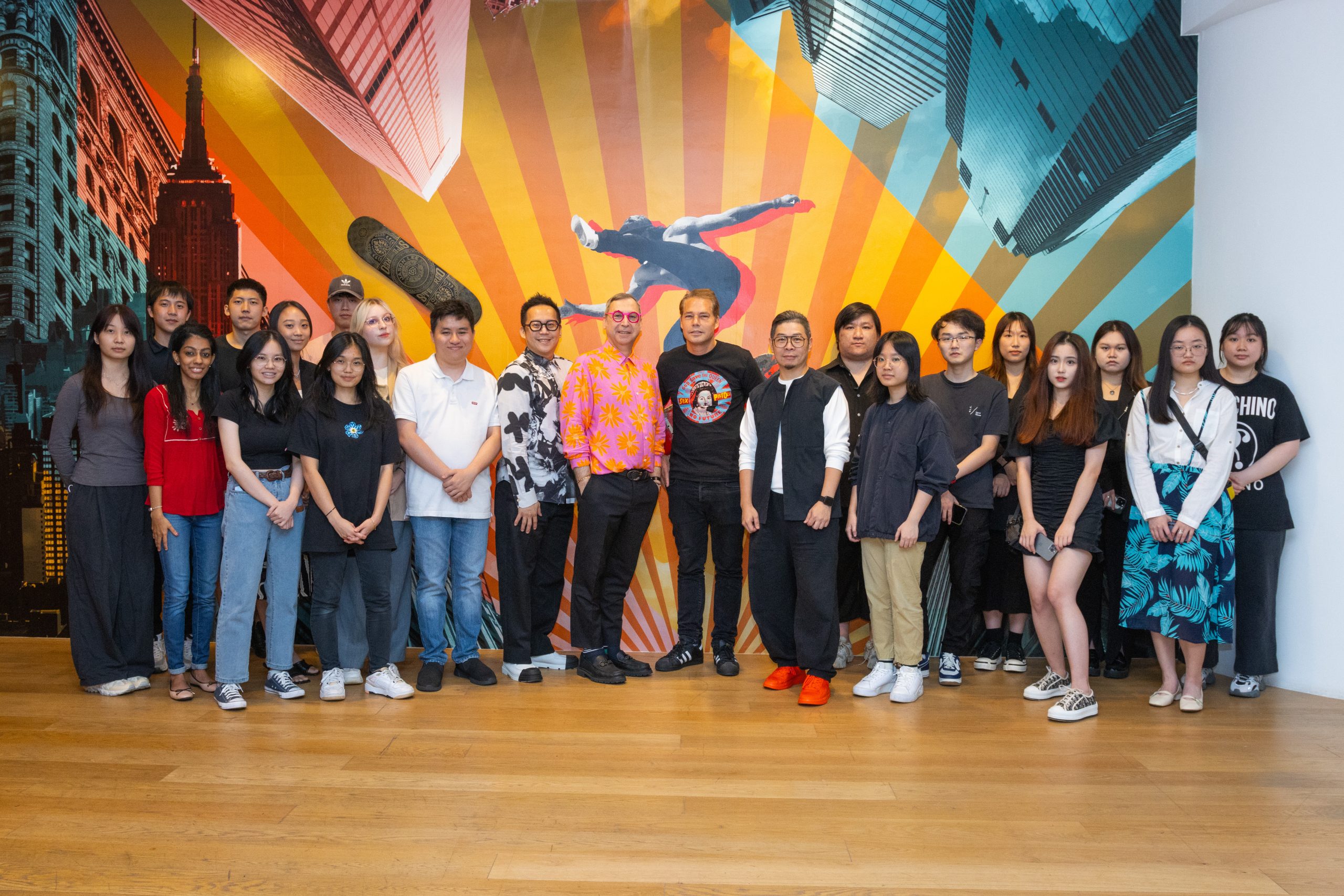 Shepard Fairey: Evolution – The Future is Unwritten
Raffles x Shepard Fairey x Ion Orchard
'Evolution' is a stunning showcase of original creations by our very OWN RAFFLES DESIGNERS, ignited by the brilliance of Shepard Fairey's artistry and messages.
Immerse yourself in the boundless imagination of our talented Raffles Designers from the Visual Communication Design programme as they bring art to life in 3D! Our Raffles Designers, through the inspiration of Shepard Fairey's art, developed multiple design pieces that transcend the paintings, giving a three dimensional interpretation of the pieces, breathing in new life and new meanings to the complex artwork – a feat to admire!
This immersive experience will transport you on a thrilling journey, complete with dazzling graphic and fashion exhibits painstakingly designed by Raffles Graphic, Fashion, and Interior Designers!
"The extended exhibition titled Evolution: The Future is Unwritten, happening from 15 September to 2 October, in collaboration with ION Orchard and Raffles College of Higher Education.
Running alongside Shepard Fairey's first solo exhibition at Opera Gallery, Evolution: The Future is Unwritten is an extended exhibition happening from 15 September to 2 October. With generous support from ION Orchard and design and curation by the talented students of Raffles College of Higher Education, Evolution will use Shepard Fairey's art as inspiration to explore the connections between street art and the world around us. This immersive, dynamic exhibition will feature exclusive behind-the-scene footages of Fairey, inviting viewers to take a peek into the life and inner workings of this world-renowned artist. Aside from providing insight into the artist's practices, the showcase will also feature the reinterpretations of his work through installations and a fashion showcase created by the students of Raffles College of Higher Education, using Fairey's works as inspiration to create a zero-waste fashion collection." – ION Orchard
Participating Designers includes:

From Visual Communication Department:
Angelynn HANDOKO
CHEN, Xinyi
Gabriel LIM Boon Jin
HUANG, Luhongyi
Karyn Angeline Theo
LIU, Xiaoze
LUO, Zhuohan
Novikova ANASTASIIA
QIU, Yuexin
TOH Wen Dee
TRAN Quoc Long
XU, Xinyi
YANG, Yudong
Jamie TAN
XU, Wenqing
Al Meenal
CHOI Jihyun
HUANG, Xiting
Rachel LAURENTIA
Sharkhuu ERDENESUREN
SHI, Ruijia
XU, Tingyu
ZHAO, Yingqi
CHAN Tsz Yan
SHI, Yixin
MA, Yuxiang
PHANG Hui Wei
JIANG, Quying
From Interior Design Deparment:
GAO Tianze
Thengkham SALAKCHAY
CHHEANG Phanith
TANG Zhiyi
Uncover your potential. Enroll with Raffles today!
For more about Shepard Fairey, his art works and to purchase visit here.
For more about Shepard Fairey The Future is Unwritten exhibit at Opera Gallery visit here.
For more about Raffles Exhibit, Shepard Fairey: Evolution The Future is Unwritten at Ion Orchard here.

#FashionDesign  #JewelleryDesign #InteriorDesign #GraphicDesign