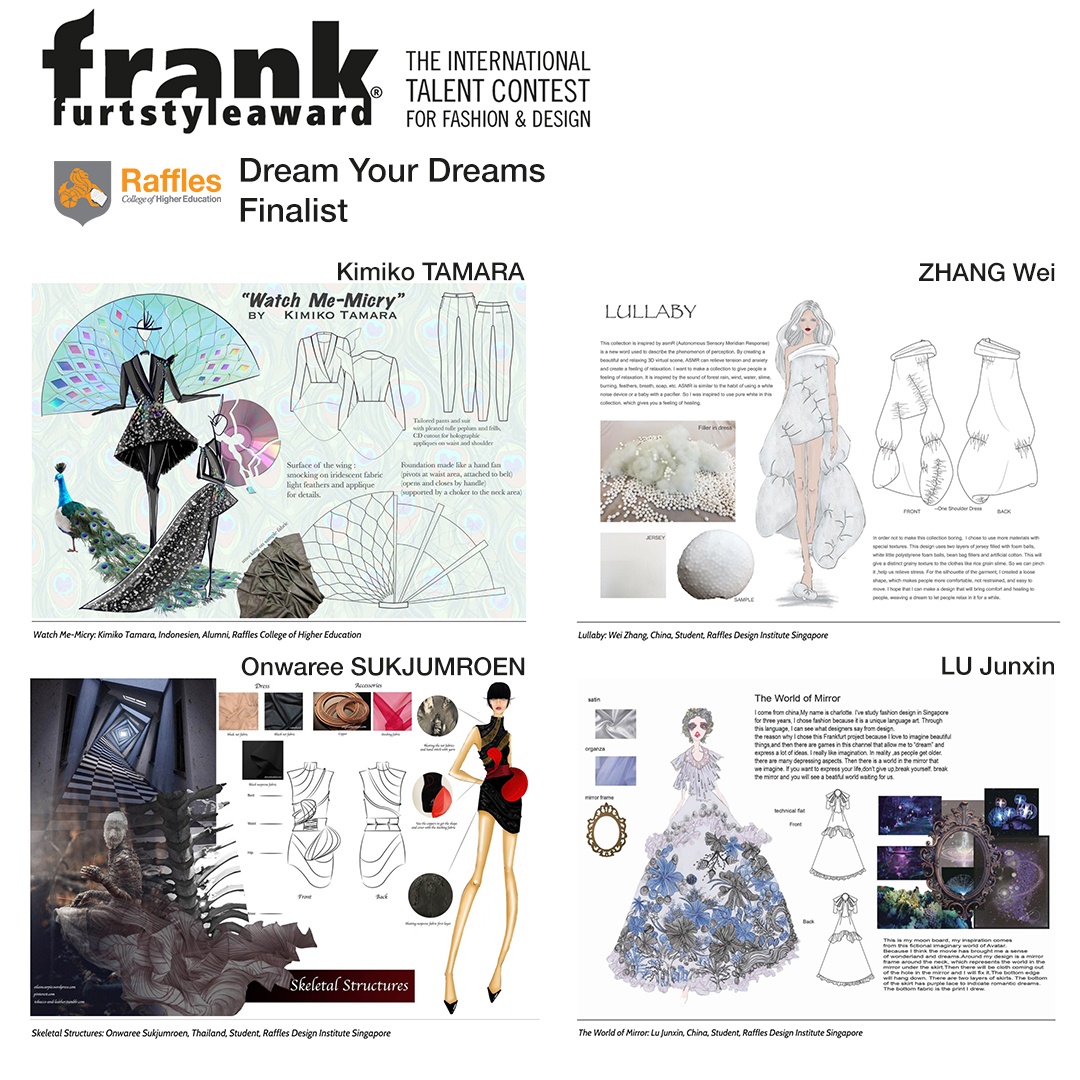 Raffles Fashion Designer FAN 

XinTian

 Won at the Frankfurt Style Awards 2020
11 Raffles Fashion Designers were among the Top 60 Finalists at the Frankfurt Style Awards 2020. This year's Frankfurt Style Awards 2020 motto is "Benefits of Change" and the competition was has 3 categories : Create your Revolution, Explore Cradle to Cradle, and Dream your Dreams. The motto was envisioned to reflect the "process of change" as "culture and conventions have changed; , bans have been abolished and new paradigms have defined the rules of coexistence. Fashion is the medium that reflects these transformations.". 
Congratulations to Raffles Fashion Designer, Fan Xin Tian, for her place in the Top 10 at this year's final, broadcasted live at Airport Club Frankfurt! 
Uncover your potential. Enrol with Raffles today!